March 9, 2019
Dear James Hill Families,
It was yet another exciting week for students and staff. We had our AVID grade 12 students from LSS visit us on Tuesday. They come to guide play at recess, buddy read with students and help in classes.We are very proud of their leadership and we are grateful for the connections they make for our students to Langley Secondary School. The snow returned (again) and the kids had lots of fun building snow forts and other structures. It is always great seeing students work together to design, build and play with their snow creations. These are the core competencies of creative thinking and commu
nication in action! On Thursday, Ms. Baird's Kindergarten class went to the School Board office to present their $400 donation to the School District Foundation to help those in need! Check out the video that the School District created to document their project: https://twitter.com/LangleySchools/status/1103817136898662403. 
Thank you to everyone who donated to Coins for Kindness to help our kindergartens help others! We are very proud of our youngest learners! On Friday we hosted our Honouring Assembly for our Grade fives and showcased our February Memories slideshow. It was a great week!
Parent-Teacher Interviews:
Just a reminder that you can sign up for a parent-teacher conference for Wednesday, March 13 or Thursday March 14. The online sign up closes at 10 pm, March 12.
Please remember that both Wednesday and Thursday next week are early dismissal at 1:45 pm. Thank you.
Visit jameshill.parentconferences.net and create a login or sign in. If asked for the School Access Code it is jhe2018
You can find the instructions to login to the site here:  Parents-2
Lost and Found:
Our lost and found is overflowing! These items will be laid out in the hallways on the parent-teacher conference dates. Please take a moment to check if your child has lost any clothing or items.
Any items that remain will be donated to a charity over Spring Break.
PAC MEETING Monday, March 11th @ 6:45pm in Learning Commons Area
Please come!
FAMILY FUN NIGHT Friday, April 26th 5:30pm – 8:30pm – MARK YOUR CALENDARS
This event is our biggest fundraiser of the year.  The kids LOVE it.  We need a lot of volunteers to run this event and we encourage all families to get involved.  Stay tuned for a SIGNUP GENIUS link where you can pick a time and station to help out.  
FUN NIGHT CLASSROOM GIFT BASKETS Each class has been asked to provide a themed gift basket which will be raffled off at Family Fun Night.  Please check your child's backpack to see what theme their class has been assigned.  We are asking each family to donate an item around $10 to go into this basket.  Ideas are listed on the back of your classes sheet.  There will be a signup sheet in your classroom where you can indicate what item you will be donating.  Please do so no late than April 12th.  Thank you for your support!!
M&M Food Market Fundraiser (Langley location only – 6175 200th Street)
When you shop at the M&M Food Market in Langley, be sure to reference James Hill Elementary at the checkout.
5% of your sale gets donated directly to James Hill Elementary!!!!   This will go on u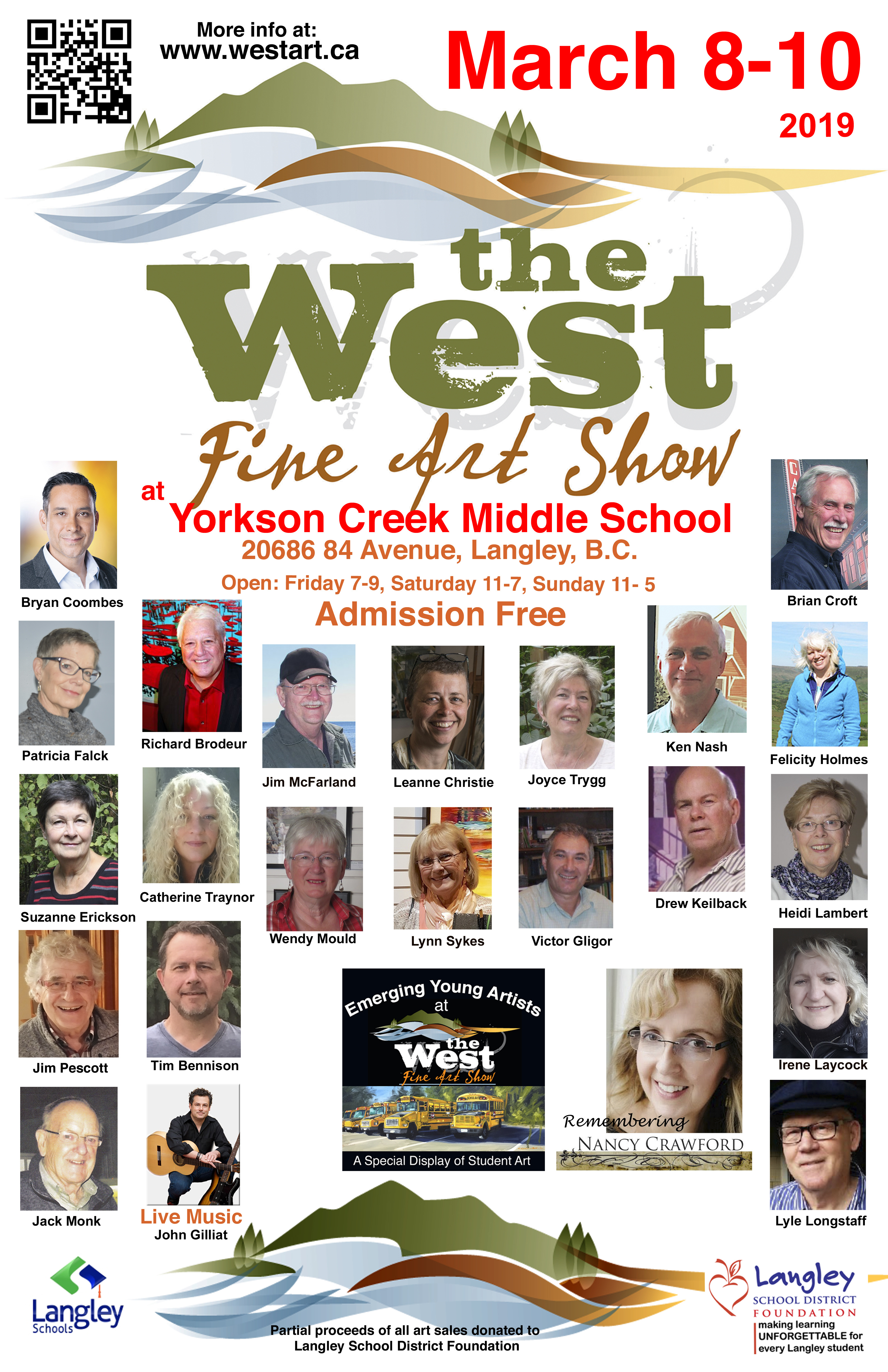 ntil the end of the school year.
District News:
The West Fine Art Show is happening this weekend at Yorkson Creek Middle School. Partial proceeds go to the School District Foundation. Admission is FREE!
Important Dates to Remember:
Wednesday, March 13 and Thursday, March 14: Early dismissal at 1:45pm; Parent-Teacher conferences
Friday, March 15: Last day prior to Spring Break
Monday, April 1: School resumes
Have a wonderful weekend,
Mrs. Kendra Simonetto, Principal