February 9, 2020
Dear James Hill Families,
There have been many exciting events at James Hill Elementary over the past two weeks. We hosted another Drop Everything and Read morning, we had another grade 5 Honouring Assembly, and we had the privilege of using sport wheelchairs in the gym during PE classes. Our grade five basketball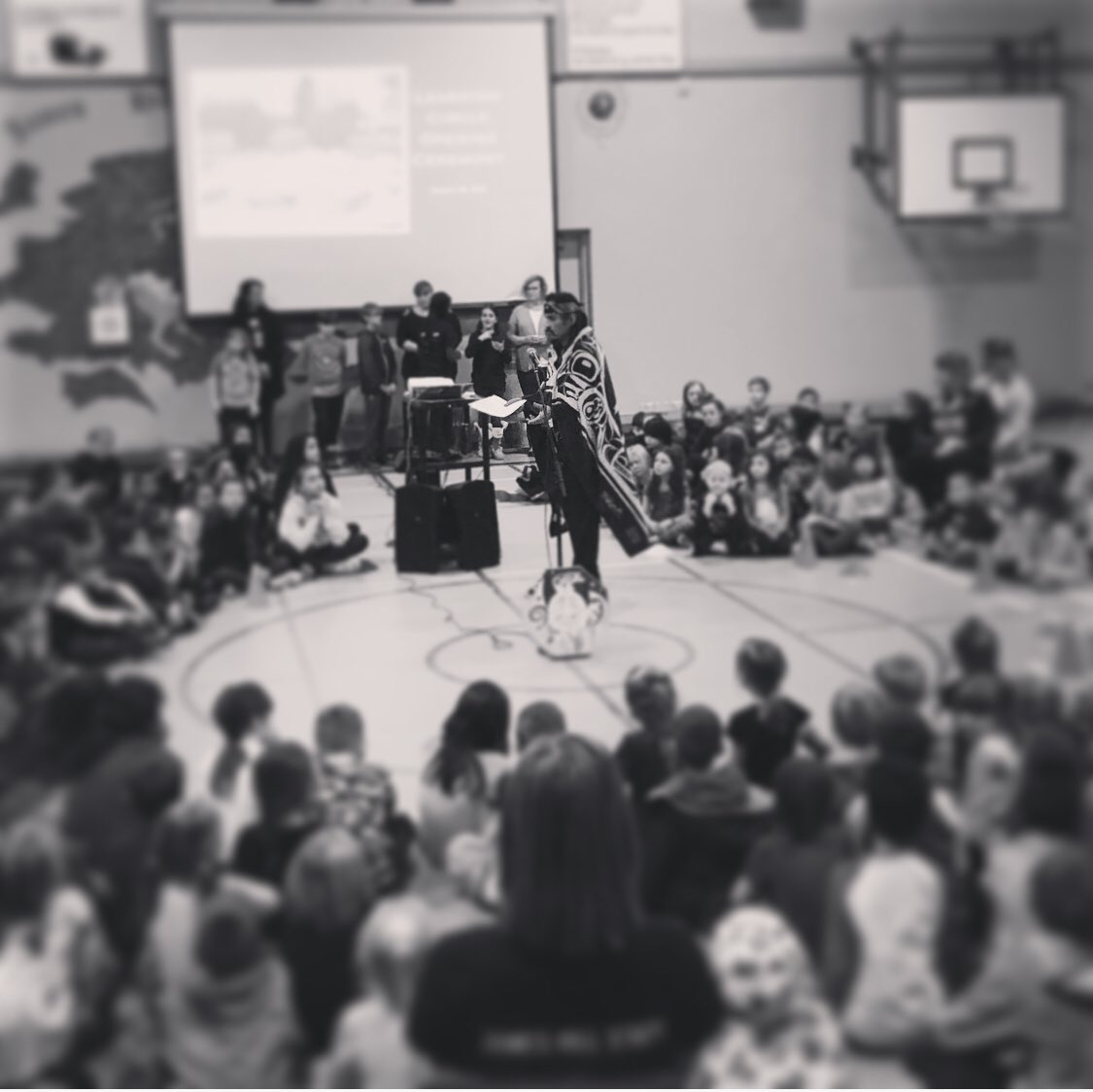 l team is playing very well at their games! Keep up the great work! Special thanks to our PAC volunteers who also ran a successful popcorn day and hot-dog hot lunch! The kids really enjoyed it.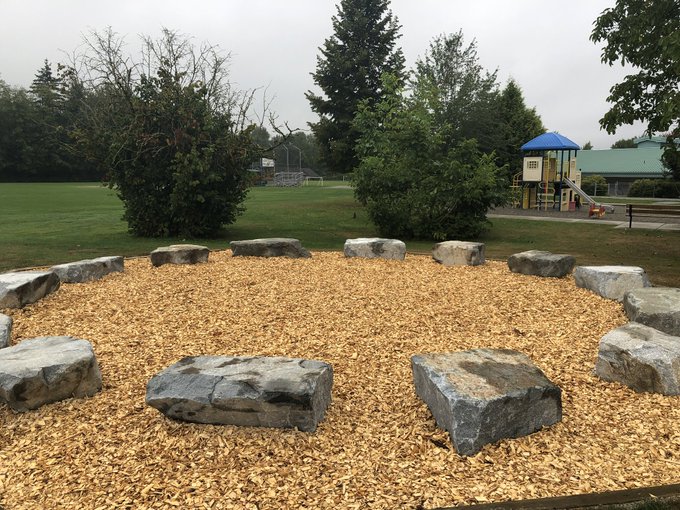 A particularly special event for our school was our Learning Circle Opening Ceremony, lead by our dear friend and teacher, Mr. Carman McKay. We are grateful for his gifts and teachings. You can see more about this significant ceremony here: https://twitter.com/LangleySchools/status/1225585467212652544
Save the Date: Spring Concert
You may have heard from your child that classes are starting to prepare for a Spring Concert! We are asking families to save the date: May 12. The concert will start at 1:00 and more information will be coming closer to the event. Tickets will not be needed. (Please note: there will not be an evening performance).
Long Weekend Ahead:
Just a reminder that Friday, February 14 and Monday, February 17, students do not attend. Here is something for the February 14 Pro-d Day that allows students to, again, try the sport wheelchairs!
"Try It" Day – with Let's Play Sports Wheelchairs
Feb 14th, 2020 (Pro-D day)
Who -Students from kindergarten to grade 8 and their parents/guardians are invited to join us. Parent/Guardian supervision required for all student attendees.
What – for some fun and physical activity in sports wheelchairs
Where- James Hill Elementary 22144 Old Yale Road, in the gym
When – Drop in between 9 am and 12 noon
Why – Fun!
If you have your own wheelchair feel free to bring it!
We will have 10 chairs in a variety of sizes to try.
Contact Kari Olesen PT for more info (ph. 778-736-0748, kolesen@sd35.bc.ca)
Parent- Teacher Interviews:
Report cards will be issued March 6. More information will be coming soon for parents to sign up for Parent-Teacher Interviews. Just a reminder that these interviews take place on Wednesday, March 11 and Thursday, March 12 (both days are early dismissals at 1:30 pm).
PAC News:
Movie Night:
Order forms went home this week for our movie night – please have your order forms returned no later than Thursday February 13th.
Our James Hill Movie Night will take place Friday February 21st in the gym and the new Disney Lion King will be showing.  Its a great night to get the family together, bring your pillows and blankets and watch a great movie!  Doors open at 5:30pm and the movie starts at 6.  Admission is $5 and you receive a bag a popcorn and a drink.  We will have a concession open for some other snacks as well.
Please note – all children must be accompanied by an adult!
**Note on the Order Form the Cauliflower Cheese Pizza is a Gluten Free Cauliflower Crust with a Cheese topping**
Hot Lunch – February 7th – Hot Dogs and Booster Juice
Pub Night – April 25th:
Attention all parents, the Pub Night is coming!!!  Time to book those babysitters!!!  Pub Night will happen on April 25th at the Murrayville Pub.  More details to follow however at this time we are looking for
Silent Auction items
.  Do you own a business or know someone that does that would be willing to donate anything for our event?  Any type of merchandise, gift cards of any type or amount, do you know someone that offers services that would be willing to donate something?  Every bit helps!!  We also do a toonie toss at this event so are looking for bottles of hard alcohol as well.  If you have any of these items, please email 
jameshillpac@gmail.com
 or bring them to the
PAC
room and we would gladly take them off your hands.  This is one of our biggest fundraiser this year so we want to make it a success!  Stay tuned for ticket information!
For now, tell your friends, save the date, book your sitter and be prepared to have a great evening out!!!
Next Popcorn Day – February 21st
Next

PAC

Meeting – February 10th at 6:45pm in the Library
As part of Diversity & Respect week (February 24th – 28th) there will be the annual Anti-Bullying Pink Shirt Day on February 26th.
Please see below for information on ordering a Pink Shirt through a Tassis Bifano, a James Hill mom.
District News:
The West Fine Art Show: The exhibition features a trove of paintings from 20 Western Canadian artists. Hung with great care, the artists graciously share their space with a parade of works rendered by renowned artist, the eponymous Peter Ewart. The Foundation is offering the opportunity for Emerging Young Artists to display their works at the show and to vie for cash scholarships of $250, $150, and $1000. March 6, 7 and 8 at Peter Ewart Middle School. Please ensure that any student art is delivered to the School Board Office; Attention Susan Cairns by February 28, 2020.
All Welcome at the Aboriginal Family Gathering: Friday February 21
Important Dates to Remember:
Friday, February 14: Pro-D Day- students do not attend
Monday, February 17: Family Day Holiday- Students do not attend
Friday, February 21: Movie Night in Evening; Popcorn day
Monday, February 24: Design & Assessment day- students do not attend
Tuesday- Friday, February 25-28: Diversity and Respect Week
Friday, March 6: Term 2 Reports Issued
Wednesday, March 11 & Thursday, March 12: Early dismissal at 1:30 pm; Parent-teacher interviews
Have a wonderful week!
Mrs. Simonetto