September 21, 2018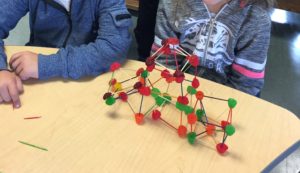 Good Afternoon, James Hill Families,
It has been a terrific week for students and staff as we dive into our learning!
There are a lot of incredible collaborative learning opportunities happening in all the classrooms. Students are working together to solve problems, think creatively and critically and communicate their ideas! I have enjoyed visiting classrooms each day to get to know the students and see their hard work in these early weeks!
We also had lots of excitement for our Corn Roast/Meet the Teacher Night on Thursday. Thank you to all the families that came out to be introduced to staff and get to know other families in our James Hill Community! It was a tremendous success! I would like to extend a special thanks for our hard-working PAC for their tireless efforts in organizing, preparing and putting on such a special event! We appreciate the countless hours all our volunteers dedicate to offer these community-building events at our school.
Friday was also our Terry Fox Run. The grade fours and fives were leaders in fundraising family donations of $316.15 to donate to Cancer research. Thanks to all who donated! After an assembly honouring Terry Fox, our Cross Country team lead the way through the run and we braved the elements, just as Terry would have. It was a great day!
Student Information Packages:
Last week your child brought home a package of forms to be filled out and returned. If you have not already done so, please return these completed forms as soon as possible. Thank you for your help with this!
Reminders in the Palm of your Hand:
Want an easy way to remember the little details for school events? Sign up for the REMIND app, a free app for your smartphone that allows you to receive text message notifications from Mrs. Simonetto for handy reminders (messaging rates apply).
To sign up:
1) Download the Remind: School Communication app
2) Open text messages on your smartphone. Compose a new message. Enter this number (587) 316-2822 in the phone number "To:" section.
3) In the text section, type in @jhill and press 'send'
And that's it! Mrs. Simonetto won't message all the time, just before special days and events so you don't miss out.
Morning Drop Off:
Just a reminder to parents that outside supervision begins at 8:30 am in the mornings. If you are needing to bring your child to school earlier, you are welcome to bring your child to Breakfast Club (with parent/guardian supervision until 8:15). They can enjoy a healthy breakfast until 8:30 before heading out to the playground. As the days get cooler, wetter and darker in the mornings, we want to ensure students are not waiting unsupervised in the playground prior to 8:30 am. Thank you for your cooperation and understanding in keeping our students safe!
Bus Transportation:
Parents are reminded that all students riding District buses must be registered via the District's online registration system at www.sd35.bc.ca/schools/transportation by October 1st.  If you are having registration challenges, please contact the Transportation Department at 778-736-0792.
Upcoming Dates to Remember:
Friday, Sept. 28: Orange Shirt Day; Assembly at 1:45
Monday, Oct. 15: PAC meeting (* note change from previous newsletter stating Oct. 1) in Learning Commons (Library) at 6:45 pm
Friday Oct. 5: No School
Monday, Oct. 8: Thanksgiving; school not in session
Other Important Notices:
Friday Night Hoops: See PDF below