January 21, 2018
Families of James Hill,
I spent a wonderful day at TEDxLangleyEd with a few staff members and a parent from James Hill on Saturday. We were inspired by speakers on topics such as rethinking school design and educational change, the why of Reconciliation, the power of community, life with ADHD and life as a parent of a transgender teen. Due to this, I am sending out the 10 Good Things and the Week Ahead together. Enjoy!
10 Good Things to Talk About
1.  Bringing Literacy to the Centre  Ms Juzkow's students' worlds are opening up in new ways through the power of literacy centres! These centres are games and activities that allow students to practise their reading and writing skills in hands-on, playful ways. Students use dice, puzzles, play dough, beads, blocks, etc. Their favourite centres are the ones that involve reading, writing, or building their classmates names.
2. Dem Bones  Mrs Johnson's students have been learning about the skeletal system in science while also practising a bit of cursive at other times… so why not team these up for a boney art project?  Students wrote their name in cursive and then mirrored this to make the spine of a skeleton. They then added the other major bones and traced their hands for the final touch. Check out the finished pieces on display outside their classroom. The grade 4 math students in Mrs Johnson's group also had a fantastic learning opportunity earlier this week as they travelled to IGA with their budgeted shopping lists as a culminating activity in their decimals unit for math. Thank to IGA Marketplace for supporting our students with samples and a goody bag!
3. The Eggs Have Arrived!  This past week, Mrs Hobbs' students have been using the Kidspix program on the laptops to write about the arrival of their salmon eggs. They also drew some salmon eggs in a tank or a stream using the program. They are calculating the ATUs (accumulated thermal units) each day to predict when the salmon will hatch. The students have also been writing stories about them shrinking in size and the troubles they encounter.  We are privileged to have Mrs Hobbs at our school as she is the district coordinator of the Salmon Enhancement Program.  Her primary students benefit from this awesome learning opportunity each year.
4. MY Island  Students in Mrs Brooks' class have been reading the book, Nim's Island, and decided to use this to inspire them in social studies to make their own island. Students have been using their geography skills and knowledge of land formations to map out their islands.
5. Not Your Typical Map  To help demonstrate their learning of land and water formations, Mrs Kazakoff's students made their own 3-Dimensional Maps using plasticine. Students had to include a variety of different land and water formations in their maps (plateaus, mountains, canyons, deltas, waterfalls, rivers, etc); their maps are on display outside their classroom
6.  A New Lens to Look Through  Mrs Atwal and Mrs Johnson's grade 4 groups have been taking the time to learn deeper about a topic of interest this year as part of their passion projects. One student took his learning to a whole new level (that will allow him to go below the surface) as he created his own periscope! Not only did he create it but he learned so much about how it works and shared this learning with his peers.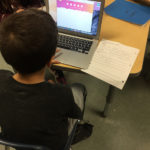 7. A Healthy Plan  Students in Ms Clayton's class were reflecting on their learning and planning their day based on healthy lifestyle choices. They were using the ParticipAction website to choose from a variety of activities and plan a day that suited them. This class is no stranger to physical activity as their blood is pumping throughout the day with many energy breaks. They recently connected with their partner class, Mrs Peck's class, to get down to the beat with their buddies.
8. Keeping Things in Perspective  Mr Graber's students are showing some pretty amazing artistic skills as they continue to grow in their artwork. Knowledge of parallel lines along with vanishing points has helped them to create some very realistic artwork.
9. The Puck Has Dropped  Our James Hill Hockey League has started! We have had more students come out this year than in year's past so, although the playing time is slightly less, the noise and team spirit is a whole lot more!
10. StrongStart Super Heroes  Our lil' James Hill learners took over the gym one afternoon this past week… but there was something different.  They were running much faster… pedalling much stronger… and jumping much higher.  It must have been their capes! If you have children aged birth-five, come and check out our StrongStart program each school day from 1-4pm.
A special thank you to our PAC who have supported the purchase of our new tables and chairs for the library. This is the first part of our conversion from a traditional library space to a flexible learning commons area. Thank you to all those who have helped with fundraising over the past year and thank you to Miss Anderson for her vision!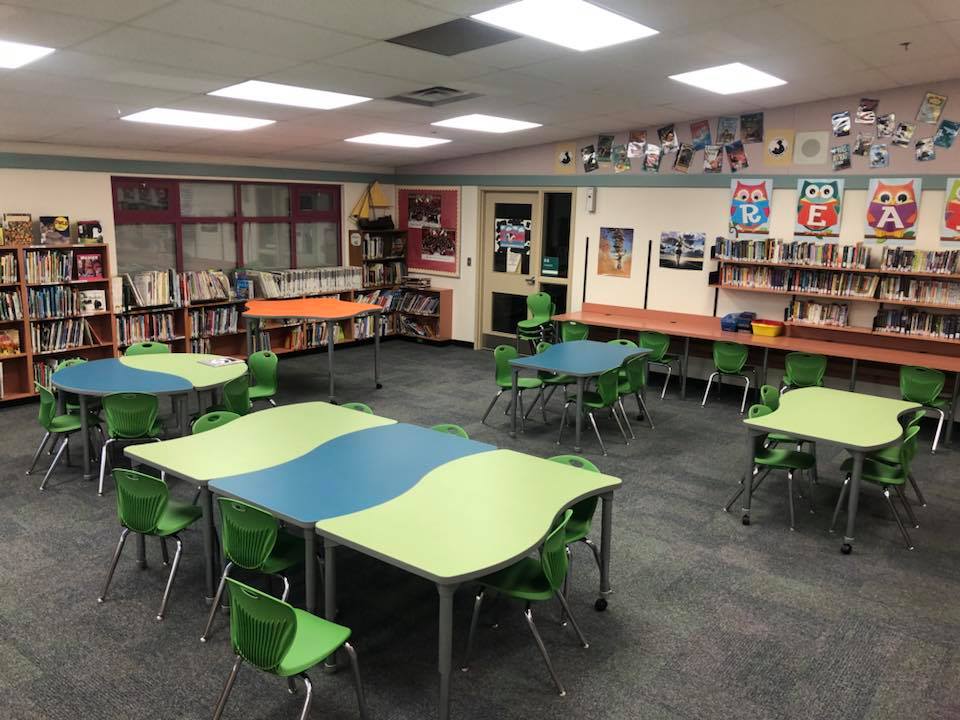 The Week Ahead
This week is Family Literacy Week! Click here to download info on how to embrace literacy with your family.
We have two opportunities for families of 3 and 4 year-olds to learn alongside their children this week as part of our Ready Set Learn program. Our first session is called "The Great Outdoors" and runs from 1:30-2:30 on Monday.  On Tuesday, we are offering a session in the evening from 530-6:30 called "Naturally Curious".  We hope to see you there!
Club Fridays forms must be in by

Tuesday

. If you did not receive one in your child's backpack, you can download it here.   The clubs take place from 1:45-2:30 starting this Friday.
Hot lunch this Friday (Fresh Slice Pizza).
Basketball practices continue this week with grades 5s practicing each Tuesday and Thursday from 7:50-8:40 and the grade 4s going Wednesdays and Fridays from 8:00-8:40. Than you to our coaches Mr Heilbron (grade 5) and Mr and Mrs Sheaff (grade 4). The grade 5 season starts on January 30.
We have a learning opportunity for families in our community and beyond. On Thursday, February 15, we are excited to host an evening with well-known speaker and counsellor, Ted Leavitt, to dive deeper into an understanding of ADHD. Tickets are free but must be reserved. Click here for more info, including registration.
Movie Night is coming up on Friday, February 2nd as we will be showing Lego Batman at 6pm. Doors open at 5:30pm. Ticket info was sent home with your child last week.
Don't forget to check out the Community Bulletin Board with links to many opportunities for children and families in our community.
Have a great week!